Reliable & Seamless Pressure Vessels
At DPC, we can design and manufacture custom pressure vessels that comply with ASME safety regulations. All of our custom ASME pressure vessels are built to meet the specifications dictated by the client and are designed for durability and top performance.
Moreover, our pressure vessels are rigorously inspected using pressure, ultrasonic, and x-ray testing to ensure that they can be used safely. Call DPC at (281) 839-0020 to learn more about our pressure vessel design and fabrication.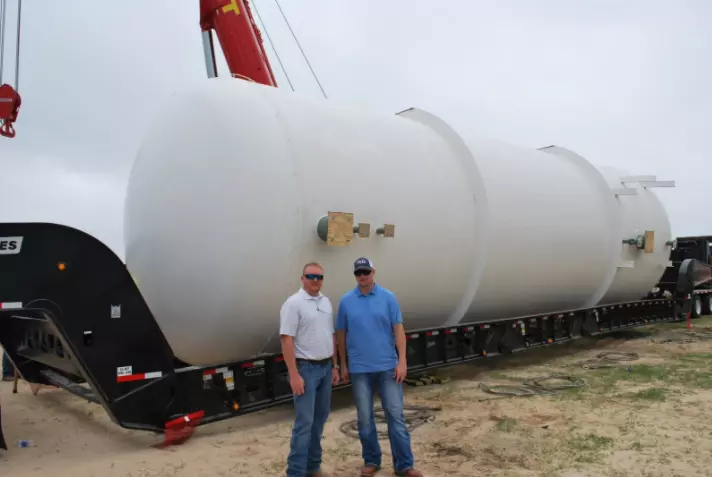 HIGHLIGHTED FABRICATION INCLUDES:
CUSTOM ASME PRESSURE VESSEL DESIGN
Our engineering team can design a pressure vessel for whatever application. We specialize in both small and large-diameter vessels, columns, and towers that are compliant with Section VIII, Div 1 of the ASME regulation.
Using auto-CAD software, we can create a virtual model of the pressure vessel. Combined with our engineering experience, this modeling technique allows us to design the optimal vessel for your application.
MANUFACTURING CAPABILITIES
Once the virtual model is complete, we begin to fabricate the specific components of each pressure vessel. The pressure vessel is then welded together and shaped into its final form in our own facility.
Vessels can be fabricated from a variety of materials, including standard and low-temperature carbon steels, stainless steels, titanium, and many metal alloys. All ASME pressure vessels are painted and tested to determine its structural integrity.
RE-CERTIFICATION OF PRESSURE VESSELS
ASME requires pressure vessels to undergo scheduled maintenance and inspections to check for safety hazards. Our team is licensed to re-certify ASME pressure vessels. Re-certifications can be done on-site; pressure vessels can be modified in the field to meet certification requirements.
Contact DPC to learn more about how our custom ASME pressure vessels are designed, fabricated, and built for optimal safety and performance.