40 years of expertise in custom fabrication, ASME Fabrication, repair and more.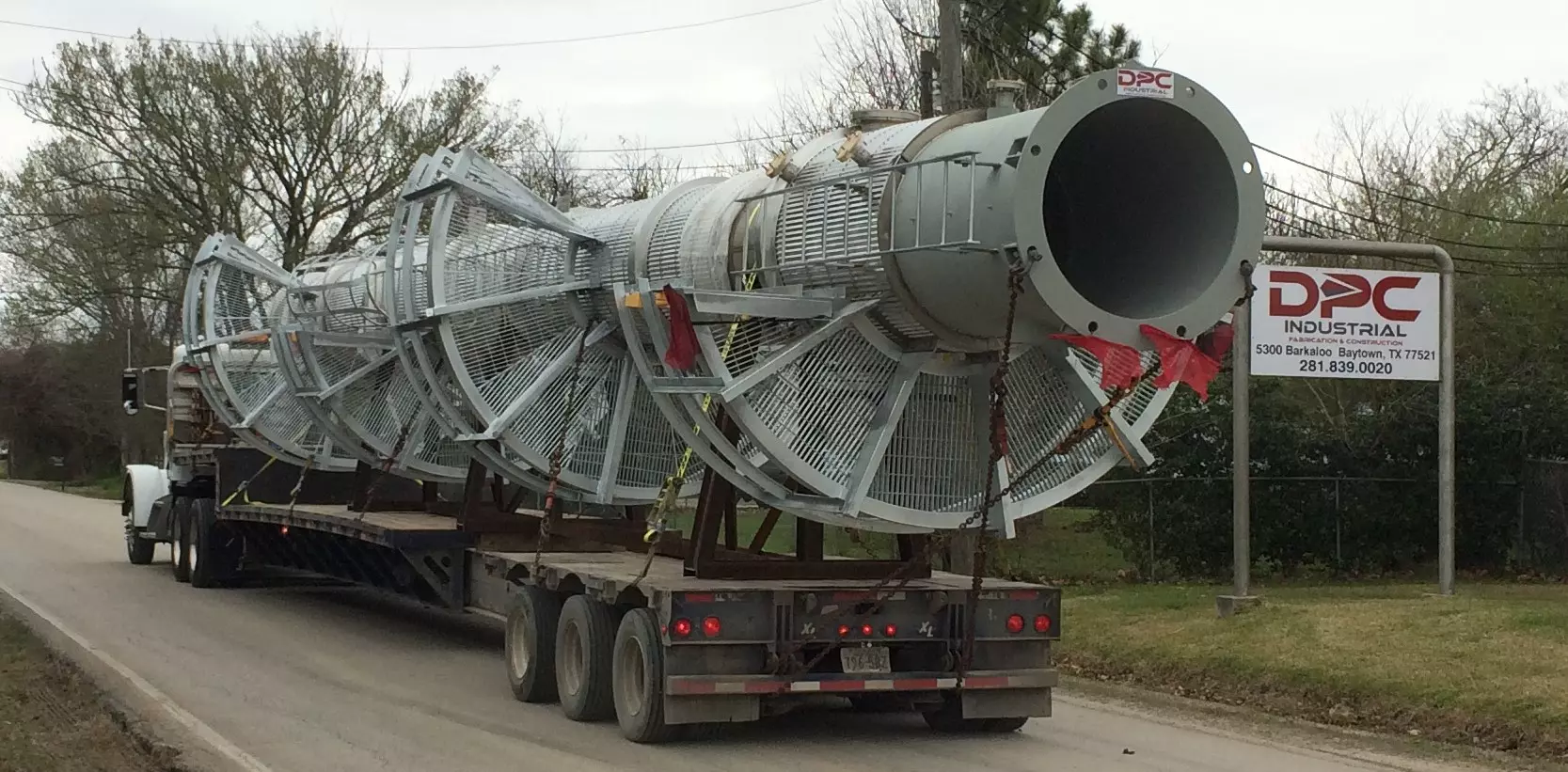 Pressure Vessel Manufacturer Serving Clients Worldwide
DPC Industrial Fabrication & Construction
is committed to providing our customers with superior quality, service and value while maintaining the highest degree of safety. We have been serving the industrial community since 1984. We cover areas such as civil and structural disciplines, grass roots projects, pre-engineered metal buildings, architectural and mechanical work.
We are Equipped with Industry Leading Equipment & Technology
Shop facilities include the latest equipment for tank and vessel repairs, fabrication, and alterations, as well as piping, welding and specialty fabrication work. Shop capabilities include process piping, vessel fabrication up to 20 feet in diameter, light structural steel and skid manufacturing. All work is performed to standards established by ANSI, AWS and ASME.
• 22,000 square feet
• 1/2" through 240" diameter capability
• Wall thicknesses up to 2"
• ASME Certifications: U, R, NB
• Stainless steel; carbon; chrome alloys, and specialty alloys
• Lincoln STT, MIG, FCAW, GTAW, Wirefeed GTAW and SubArc weld machines
• MG 4 station plasma table
• 2 Plasma Tables up to 2" thick
• Numerous turning rolls and rotation equipment
• Onsite 22,000 gallon Water storage tank and well for hydrotesting.
• Overhead crane in large shop to 50 Tons and 32' Hook Height.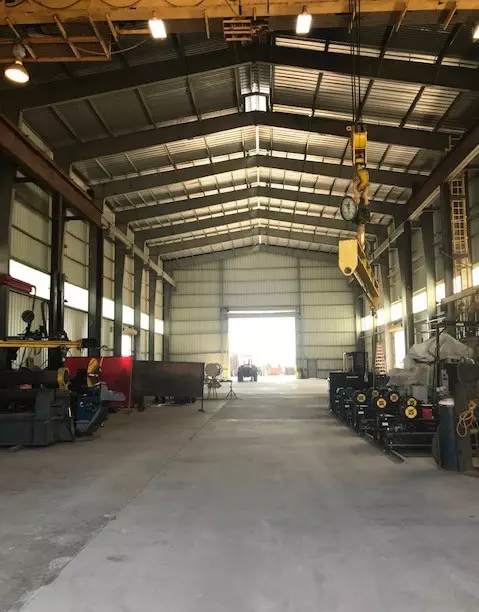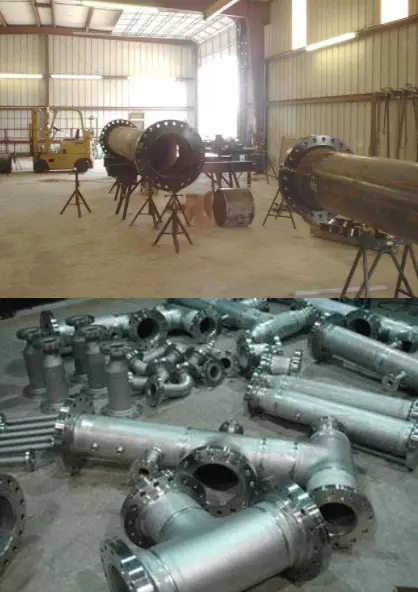 Our Fabrication Services Include
Our ASME Design Services Include