ASME PRESSURE VESSEL INSPECTION & MAINTENANCE
Inspection, Repairs & Re-Certifications
Repairs and alterations are performed to NBIC "R" Stamp requirements. At DPC, we are committed to providing our clients with more than just an inspection – we also offer our clients alteration design services and repairs to keep your ASME pressure vessels within code requirements.
Quality Assurance/Quality Control
Our full-time QA/QC personnel average 25 years of vessel/pipe fabrication experience and 20 years of welding experience.
QA/QC Services:
• All fabricated items 100% visually inspected
• Hydro and pneumatic testing
• Dye penetration, liquid penetration, magnetic particle
• Radiographic examination
• Clients can receive photos of all fabrication delivery before it leaves our facility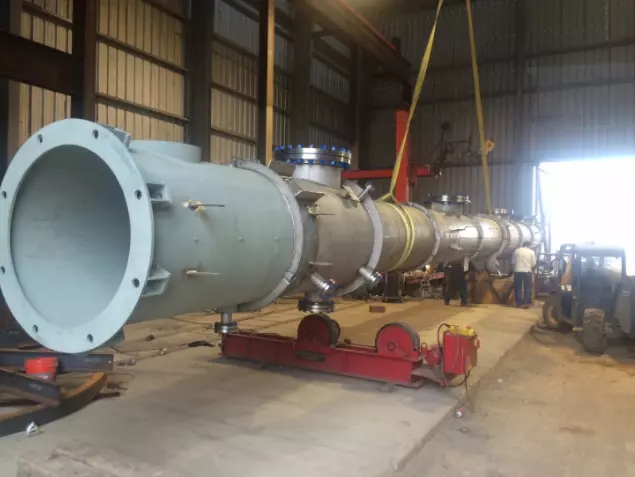 ASME PRESSURE VESSEL INSPECTIONS & REPAIRS
DPC holds the National Board of Boiler & Pressure Vessel Inspectors Certificate, which authorizes us to do metallic repairs and/or alterations to certified pressure vessels. This certificate endows us to use the "R" stamp on any ASME pressure vessel we repair.
Our team is specially trained to repair and rehabilitate all types of pressure vessels made out of a variety of materials, including stainless steel, carbon steel, and alloys.
Regular inspections are absolutely critical for the safety of your team.
Call DPC for your next ASME pressure vessel, inspection, repair, or alteration. Our rigorous inspection, repairs, and re-certifications procedures insure code compliance.